A Dozen Fire Fountain - Lights Charcoal Stoves - Brown

How to use the charcoal lighters:
1. Break one lighter into two halves
2. Using a match stick, light one half
3. Place it on top of charcoal/firewood and surround it with other charcoal.
4. Leave it for about 3-5 minutes before you can start cooking.
Note: To be used in non windy environment. Preferably indoors. It doesnt need wind to keep burning. Then as you cover it with charcoal, leave enough passages for oxygyen to the lighter. Whenever it lacks oxygen, it produces some smoke but its minimal and not harmful to human health as our product is completely organic.
Benefits of fire fountain charcoal lighters:
· It is so convinient. One half of our lighter burns non stop without aid for 8 minutes. From experience within the first 3-5 minutes, the charcoal stove is ready for cooking.
· With the right usage, our product is smokeless, meaning it can be used indoors.
· It fights air pollution right at household level. A good addition to the tuuve kukaveera campaign.
· It is safe for human health and our environment. Burning fuel or plastics is harmful to human health and the environment.
You cook with charcoal stove? Then you are one of the millions of Ugandan still doing so. However lighting charcoal with polythene bags, newspapers or ash with parafine is an old style! How unhealthy this is! You need a smokeless flame that will light your charcoal in less than 5 minutes.
Grab this deal and more at unbeatable prices with doorstep delivery.
Key Features
A box to take you for more than a week, lighting your charcoal stove with no hassle, no smoke. Just Convenience!
No Smoke
Lighting the sigiri from indoors
No air pollution
Takes less than 5 mins
Burns for 8 minutes on its own
12 packs in a box
Specifications
SKU

: GE779HL1CONDCNAFAMZ

Color

: Brown

Weight (kg)

: 0.1
Product Reviews (0)
This product has no reviews yet.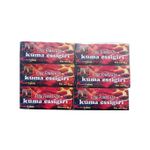 A Dozen Packs of Fire Fountain Charcoal Lighters (Each pack has 9 lighters) - Brown