Overview
Here is one pen drive with considerable storage capacity, user-friendly features and great looks. Using Toshiba Hayabusa UHYBS-08GH 8 Gb Pen Drive will now offer the lowest possible consumption of power adding to its usability factor. This pen drive has a 24-month warranty and is now available for purchase from Snapdeal.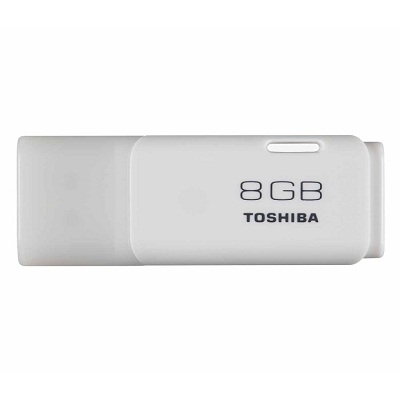 Secured & Speedy Access
If security of your data and personal information remains your biggest concern, no need to bother because Toshiba Hayabusa flash drive supports relevant app software. This allows effective block protections and you can use passwords to lock the files and the data that you store within the device. This blocks any unauthorised entry completely.
Compact & Portable Design
What makes Toshiba Hayabusa UHYBS-08GH 8 Gb Pen Drive easy to carry is its compact design. The main body weight is only 8 g, the dimensions are 51.4 x 21.4 x 8.4 mm, and this includes its cap. Carry the device inside your pocket, purse or bag and it will be your storehouse of information or leisure goody bag based upon your moods and requirements.
Storage Capacity
The storage capacity of the pen drive from Toshiba is 8 GB that is adequate to keep everything inside that you cherish. Now you can store as many videos, photos or songs as you want. Whenever needed, get access instantly to play, view or work.
Simple Drag-and-Drop File Backup
Simple drag and drop features are associated with the file back up on this device. This works both ways from your laptop or PC to the drive and vice versa. Plug and play to transfer all the files that you want and benefit from both way transmissions.
Read and Write Speed
Toshiba Hayabusa UHYBS-08GH 8 Gb Pen Drive also offers fast read and write speed at 18 MB/sec and 5 MB/sec maximum. It uses USB 2.0 interface as standard and is compatible with Windows 7, 8, Vista, XP and Mac versions 10.0.2 OS and higher.